MindSpring
MindSpring: A psychosocial group programme for and with refugees
MindSpring aims to empower refugees and give them a stronger sense of identity in a new country. The programme focuses on empowerment and awareness by providing group members new knowledge and skills to help them understand their new situation and manage everyday challenges. The overall objective of MindSpring is to prevent psychological, social, and family issues and to create a foundation for social network.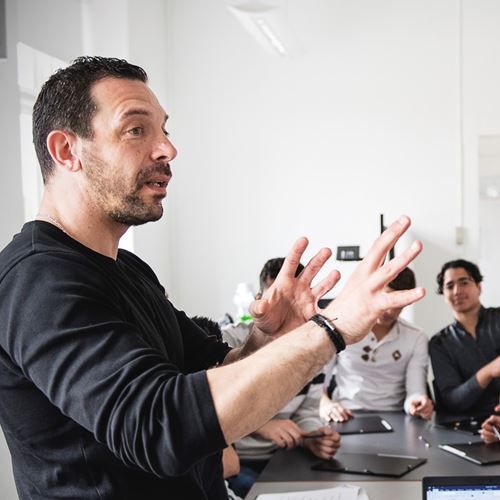 Introduction
The MindSpring set-up
A MindSpring group consists of 8-10 participants with refugee or ethic minority background. The content of MindSpring is based on a manual with themes related to life in exile such as identity and change in identity, cultural encounters and new norms, negative social control, gender and rights, loneliness and community, stress, trauma etc. 
The participants in a MindSpring group meet 9-10 times over a period of 2 months. Each meeting has a specific theme which is described in the manual.
The meetings are facilitated by a MindSpring-trainer who has similar background and speaks the same original language as the group participants. The meetings are conducted in the participants original language and is based on the peer-to-peer approach which means likeminded individuals sharing experiences.  
The MindSpring-trainer is supported by a co-trainer who is a professional and employee at the local authority where the MindSpring group takes place for example a municipality, a school or a social housing project. 
MindSpring is developed for four target groups
MindSpring is both for newly arrived refugees and for those with refugee or ethnic minority background who have lived in Denmark for several years. We have developed MindSpring manuals for each target group which are available in Danish, English, Arabic and Russian.
Children 9-14 years old
Young adults 15-30 years old
Parents
Seniors
Materials
Find the pamphlet about MindSpring here.
MindSpring pilot study shows great results
A pilot study, conducted by scientists from Competence Centre for Transcultural Psychiatry, shows that participants in a MindSpring group are very satisfied with their outcome of MindSpring.
The objective of the study was to study the acceptability and self-reported effects of the MindSpring programme.
98 newly arrived Arabic speaking refugees living in Denmark who participated in the MindSpring programme signed informed consent to participate in the study. The results shows:
Very high satisfaction with the MindSpring program.
Positive outcome related to MindSpring specific objectives: Family life, psychological problems, life choices, living in Denmark and general well-being. 
On average approximately 25 % increase in quality of life.
In February 2020, the results were published in a scientific journal. You can read the abstract here. The results from the pilot study has been tested further in a controlled study which we aspect to be published soon. 
/ Participant in MindSpring for parents
Contact
The MindSpring Centre

Laura
Kildegaard Rasmussen
Projektleder